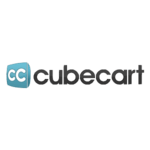 CubeCart version 5.2.3 released.
The CubeCart development team have just released the latest version upgrade (V5.2.3) of their E-Commerce software. While there are no security related issues included in this upgrade, we would still advise all people running V5 to upgrade to this latest version to take advantage of the additional functionality and a reasonable number of bug fixes / code improvements.
What functionality areas have changed in V5.2.3 from V5.2.2
Coupons (many fixes)
File manager (Specifically fixing missing images due to filename renaming mismatch)
USPS Shipping module
PayPal Express Payment module
Printing of invoices
Foreign languages site document content
Google Categories (The ability to assign a Google Category to a product for use in Merchant Centre Feed)
Order related emails now support order details even on Order Completed status emails
The setup directory is automatically deleted if it exists when logging in as an admin user
A large number of miscellaneous bug fixes
CubeCart V5 Upgrade
If you are already running CubeCart V5, then upgrading can often be as simple as clicking on "Upgrade" within the Admin | Maintenance area. However there are some points to note and if you are not comfortable with any of these then we strongly suggest that you order the CubeCart upgrade service from us.
Put the store into maintenance mode and then always do a full backup before upgrading
Always test the store immediately after the upgrade, before taking the store out of maintenance mode
If you use your own customised favicon file, then due to the fact that the standard CubeCart version is always delivered as part of an upgrade, your own version will need to be restored after the upgrade
The CubeCart setup folder, is now automatically removed if it exists when you login as an admin user – this does mean that you should ensure that you complete the upgrade BEFORE logging back in as the admin user !
If you have made any changes to core files or any of the core skin files then these will be over-written
If you are using the 3rd party Vector skin then this requires a small change to one core file
For any customers that are running the Shopdev Vector theme that will be doing their own upgrade, please feel free to Open a Support Ticket if you would like us to make this small code change on your behalf.
Our support team are available to perform this upgrade for any current V5 website whether you are already a customer of Havenswift Hosting or not – if you would like help or advice, then again please Open a Support Ticket or simply order the CubeCart Upgrade service from us.
The following two tabs change content below.

This is the main Havenswift Hosting company account that is used by different members of staff when making blog postings on behalf of the company rather than as individuals